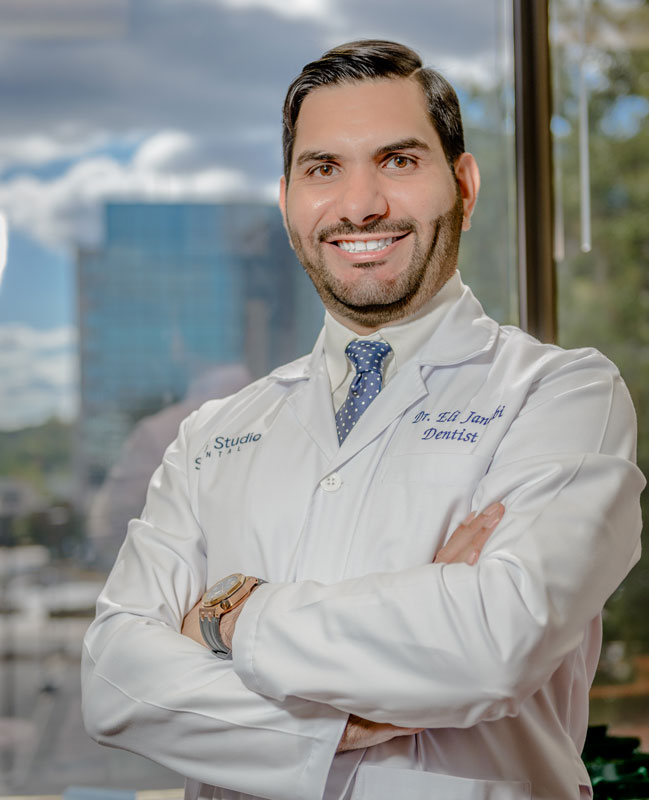 Eli Janabi, DDS
Dr. Eli Janabi is a general dentist who is dedicated to providing his patients with the highest quality of care. He does this by applying the skills and knowledge he has acquired through years of education and dental experience.As a general dentist, he provides both family and cosmetic dentistry. His training and experience include gum disease treatment, root canal therapy, crowns and bridges, full-mouth makeovers, implants, veneers, whitening, Invisalign®, and more.Dr. Janabi believes that building strong patient relationship is the key to successful treatment outcomes.
Dr. Janabi spends time with his patients and listens to their concerns in order to address their treatment needs. He works with his patients to develop a complete treatment plan that is right for them. After receiving his Doctor of Dental Surgery degree, Dr. Janabi went on to further his education at Columbia University College of Dental Medicine, New York, NY, earning his Advanced Education in General Dentistry degree.
Dr. Janabi dedicates time to continuing his education and staying up-to-date with the latest dental advancements. He is a member of the American Dental Association, the Northern Virginia Dental Society, the Virginia Dental Association, and the Columbia Dental alumni. In his spare time, Dr. Janabi enjoys traveling and exploring the world to learn about different cultures and countries.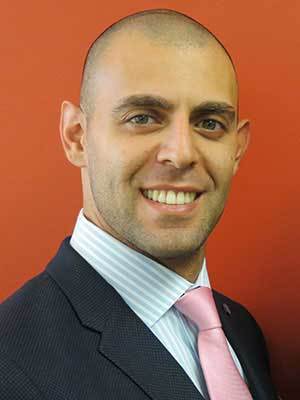 Peridontist
Dr. Fadi Hasan
Dr. Hasan is nationally recognized as America's Top Periodontist and among the best periodontal specialists in the region. He is an award winning periodontist in VA, Dental Implant expert. Dr. Hasan provides a full range of periodontal procedures to treat all the forms of periodontal gum diseases, such as All-On-4® dental implants to restore a full arch missing teeth periodontal plastic surgery, soft tissue grafting, sinus augmentations, and advanced bone regeneration in atrophic jaws. Dr. Hasan is a member of the American Academy of Periodontology, American Dental Association, the Southern Academy of Periodontics, and a Diplomat of the American Board of Periodontology.Dr. Hasan completed dental school training at the University of Colorado in Denver, where he graduated in the top 10% of his class and received an award for Excellence in Periodontics. He completed his periodontal and implant training from the Virginia Commonwealth University. He received a Master of Science in Dentistry degree and served as chief resident While he was studying. Dr. Hasan finds great pleasure in community service, and has participated in dental missions locally as well as abroad in Vietnam and Cambodia. Dr. Hasan also an avid dancer and competed and won the 2015 Dancing with the Richmond Stars competition, a charitable event to raise funds for the Virginia Treatment Center for Children.